MLK Day Monarch Baseball Advanced Pitching Lab

January 15, 2018
This camp is designed for pitchers to get a head start on their off-season throwing program with fundamental work on both mechanics and mental approach. Pitchers will benefit from the personal 2/1 player to coach ratio in developing their individual skill sets. Skill work instruction will include:
Mechanical Foundation Instruction
Non-Throwing Mound work to improve movement patterns and athleticism
Daily Drill work designed for each pitcher
Video Analysis of Pitching Mechanics
Individualized pre-season schedule with daily/weekly routines
Mental Approach- preparing for success at the high school and college levels
Camp will take place in ODU's brand new state-of-the-art, indoor hitting facility - the Paul A. Keyes Indoor Hitting Facility - located in foul territory, down the left field line at the Bud Metheny Baseball Complex.
Contact Victor Diaz at vdiaz@odu.edu with any questions.
Monarch Baseball Advanced Pitching Lab
Age: Grades 9-12
Day: Monday 11:00am-1:00pm
Date: January 15th
12 spots available
$75.00 per camper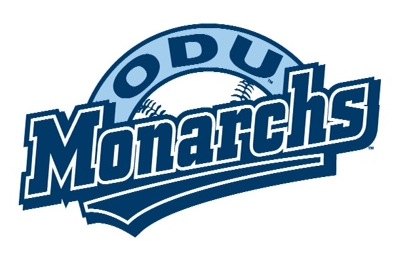 Bud Metheny Baseball Complex
MLK Day Monarch Baseball Advanced Pitching Lab
January 15, 2018 | Norfolk, Virginia
43rd Street
Norfolk
,
Virginia
23529